Christopher McCarty, Ph.D.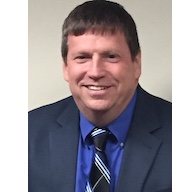 Director
Email Address: ufchris@ufl.edu
Program Group: Survey Research
Dr. Christopher McCarty is director of the University of Florida's Bureau of Economic and Business Research, and Associate Dean in the College of Liberal Arts and Sciences.. Dr. McCarty received an undergraduate degree in anthropology from West Virginia University in 1980 and a doctorate in anthropology from the University of Florida in 1992. He has conducted research in Mexico, and West Africa. He has consulted with USAID on projects in Cameroon, Ghana and Jamaica.
As Associate Dean, Dr. McCarty oversees many aspects of the College of Liberal Arts and Sciences: the budget for the entire college, faculty and graduate student travel, faculty awards, graduate affairs, and sabbaticals. He additionally is the Acting Cognizant Associate Dean for the social science departments.
Dr. McCarty's current research interests are in the area of social networks. He has worked on the adaptation of traditional network methods to large-scale telephone and field surveys and the estimation of hard-to-count populations, such as the homeless and those who are HIV positive. His most recent work is in the area of professional researcher networks, using publication co-authorship and grant co-awardee data as well as topic models to describe and analyze networks. He has developed a program called EgoNet for the collection and analysis of personal network data.
In addition to his work in administration and research, Dr. McCarty sits on PhD student committees and continues to oversee research activities of the Bureau of Economic and Business Research. He has published in several social science journals and presented papers at a variety of professional meetings.