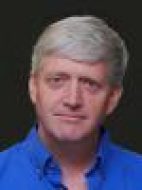 BEBR Associate Director

Phone Number:
352-392-2908 ext. 103
Email Address: smr776@ufl.edu
Program Group: Survey Research
Scott Richards is the Coordinator of Programming and Research at the Bureau of Economic and Business Research's UF Survey Research Center. Scott has been employed at the UFSRC since 2000. His responsibilities include most programming and data-related tasks associated with the UFSRC's many research projects. Scott has a B.A. in political science from the University of Northern Colorado, an M.A. in international relations from the University of Florida, and he is working on a Ph.D. in political science. His primary research interests are in the area of political redistricting.