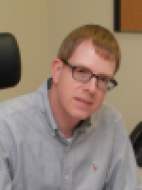 Population Program Director

Phone Number: 352-294-9147
Email Address: elzer@ufl.edu
Program Group: Population Studies
Dr. Stefan Rayer is the director of the Population Program in the Bureau of Economic and Business Research at the University of Florida. He received an undergraduate degree in sociology from the University of Saskatchewan in 1994, a master's degree in development sociology from Cornell University in 1997, and a doctorate in development sociology with a specialization in demography from Cornell University in 2001. From 2001 to 2003, Dr. Rayer worked as a demographic statistician for the Massachusetts Institute for Social and Economic Research at the University of Massachusetts at Amherst. He joined the BEBR Population Program as a research demographer in 2003, and was appointed Population Program director in 2014.
As program director, Dr. Rayer oversees the production of the BEBR city, county, and state population estimates, and the BEBR county and state population projections, for Florida. His research interests include population estimation and forecasting, internal migration and population redistribution, aging and disability, and applied demography. Dr. Rayer has authored scholarly journal articles, book chapters, and technical reports, and presented papers and served as a panelist, discussant, and session chair at professional meetings and conferences. He is Florida's representative to the U.S. Census Bureau's Federal-State Cooperative Programs for Population Estimates (FSCPE) and Projections (FSCPP).