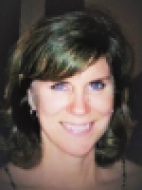 GIS Project Manager / Research Demographer

Phone Number: 352-294-9151
Email Address: srdoty@ufl.edu
Program Group: Population Studies
Suzanne Roulston-Doty is the GIS Project Manager and Research Demographer with the Bureau of Economic and Business Research at the University of Florida. She has a Bachelor of Science degree in Marketing from the University of Central Florida, and a Master of Arts degree in Urban and Regional Planning with a GIS specialization from the University of Florida. Her primary research focus is in developing GIS-based models and analytical tools for estimating and forecasting population, water use and environmental impacts.
Ms. Roulston-Doty has 30 years of professional experience with GIS and population estimation and forecasting. While attending graduate school, she was employed at the University of Florida's GeoPlan Center where she developed geospatial population forecasting models and road network models to define service areas for utilities. After leaving UF, she spent 6 years as a GIS Analyst and Programmer for GeoFocus, Inc., and 15 years as the President of GIS Associates, Inc. During her 21 years in consulting, she helped develop and automate numerous population estimation and forecasting models, environmental impact models, and water demand and conservation estimation and forecasting models.
Ms. Roulston-Doty is responsible for geospatial database development and programming, small area population estimates and projections, expanding BEBR's product and service offerings, and she assists with developing estimates of population for all cities and counties in Florida. She has authored technical reports, published articles in technical journals, and served as a GIS Instructor.